Should a man ask a woman to marry him? Does it not matter who asks who? Two of our writers go head-to-head – let us know which one you agree with!
Why a woman has EVERY DAMN RIGHT to propose if she wants to
Kayleigh Dray
Closer Online's Deputy Editor Kayleigh Dray thinks we need to forget about tradition and let women pop the question - without judgement!
Earlier today, Katie Hopkins leapt up on her high horse and rode into battle against Danny Dyer.
Why?
Well, because he'd dared to accept a marriage proposal from his girlfriend of 20 years, Joanne Mas.
I mean, the nerve - the absolute nerve. What kind of man would allow his woman to take control like that?!
Erm, how about an open-minded, open-hearted, and awesome one?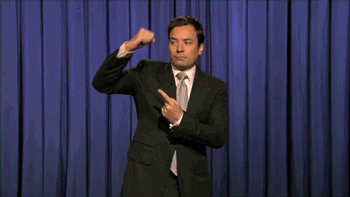 The only people who say that women can't propose to men are the ones who have their heads firmly buried in the sand. "It's traditional for the man to ask," they bleat through a mouthful of desert dust. "Any man who has to wait for a woman to ask HIM just isn't that into her. And any woman who has to ask her man is just… ugh, she's just desperate."
I mean, seriously? Are we seriously having this conversation, in this day and age? I'm so sick and tired of people using the words 'but it's traditional' to cover a multitude of sins.
It's the sort of half-baked nonsense that people come out with when asked why they don't think gay couples shouldn't be allowed to marry, dads shouldn't stay home with their children, women shouldn't be allowed to vote, or children shouldn't be born out of wedlock.
Traditions hold us back… and they hold plenty of people down. After all, it's the 21st century now - and we need to remember that many things which were deemed 'untraditional' and socially unacceptable in the past are now the absolute norm.
I love that Joanne Mas, after twenty years with her partner, decided to pop the question herself. And I love it even more that Danny Dyer didn't allow all that macho-bulls**t to get in the way of him saying yes.
I'm not saying every woman should do it - it's all down to personal preference, after all - but we absolutely SHOULDN'T start knocking them down for being 'desperate' if they do choose to pop the question.
Because it isn't desperate; it's anything but - and maybe we should all try building women up instead of knocking them down once in a while, yeah?
Why a woman should NEVER propose to her man
Jack White
Closer Online writer Jack White thinks that, by asking him yourself, you're destroying tradition
I don't like it, but for once I agree with the Hopkins.
Don't get me wrong – I love Danny Dyer and it's great that he's finally putting a ring on it. Except he's not, is he?
First of all: it's traditional for the man to propose. You can try and fight it all you want, and argue that traditions are meant to be broken, but there's a reason why this particular one has been in place for hundreds of years.
A lot of women will tell you that they can't wait for the day they get engaged, for a man to go down on one knee and ask her to be with him forever.
How many man do you know who dream of the same situation? Or, better still, how many women do you know who grow up fantasising about popping the question to their man?
I've never heard of it, to be quite honest.
It's not about feminism, it's not about sticking to outdated traditions – it's about the woman being made to feel special in the run-up to what is mean to be one of the most important and exciting days of her life.
Women sit and discuss the moment they got engaged for hours: how he did it, was it a surprise, what the ring is like – it's just not as special for her if she has to do the asking.

There's no denying that things like that just aren't as important to men.
However, under no circumstances do I think Joanne Mas is desperate for finally asking Danny to marry her – you can see why she'd be sick of waiting after 20 years.